AMORGOS ARCHITECTS & ENGINEERS
This architectural - technical studio , was established in 1992 by Apostolia Nasiopoulou and is located in Katapola of Amorgos . The characteristic of our office is that we can do all the process starting from the permission of the Urban planning until the full construction of any type of building , so as we can offer to the customer a complete home , ready to live in. We also do the construction of public works in the island.
Amorgos and the Small Cyclades are part of the few Greek islands with special architecture, trying to expand without loosing their traditional character .The wild beauty of this island, which fascinated and inspired famous architects like Le Corbusier and Iannis Xenakis, deserves care and respect in the planning, the restoring and the building of what is necessary for the conservation of the island's aspect.
This is the intention of our architecture and building studio, therefore we propose projects & buildings that are accorded to the landscape and the specific architecture of this beautiful island.
Latest Projects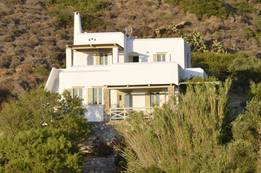 Renovation of a two storey house, near Katapola, to be transformed in a high level touristic holiday house for rent.
Year: 2016 | Place: Lefkes near Katapola of Amorgos island
---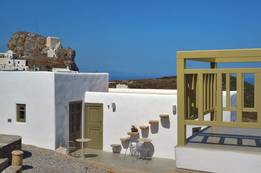 Design and planning apartments in Chora of Amorgos island , the"Vorina Ktismata".
Year: 2015 | Place: Chora of Amorgos island
---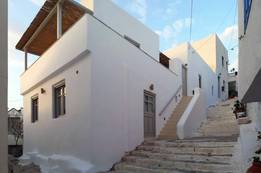 Restoration of an old house in Xilokeratidi at Katapola of Amorgos island
Year: 2015 | Place: Xilokeratidi at Katapola of Amorgos island
---
CONTACT INFO
Apostolia Nasiopoulou Katapola, Amorgos
84008, Greece
Tel: +30 22850 71554
Email: aponas@otenet.gr
We speak:




---
Aλλες γλωσσες

Ελληνική έκδοση της ιστοσελίδας
---